3M™ ElectroCut Film Series 1170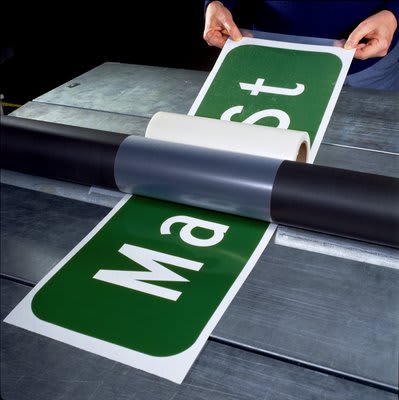 Colour:

Clear-1170, Green-177

Length:

50 yd

Width:

30", 48"
3M™ ElectroCut Film Series 1170 is a durable, acrylic film coated with a transparent, pressure-sensitive adhesive. It is designed to be used on 3M™ Reflective Sheeting, and is compatible with a variety of industry-preferred 3M™ reflective series. Specially formulated for kiss-cutting machines as well as flatbed, friction fed, and sprocket fed cutters, ElectroCut 1170 can be fabricated to meet the needs of almost any retroreflective street or traffic control sign.
Key Features
3 mil transparent acrylic film
For use on 3M™ reflective sheeting
Optimal cutting, weeding, lifting, & transfer
Solvent free and energy efficient
Adhesive Colour
Adhesive Type
Film Type
Length
Liner Type
Removability
Series
Thickness
Clear

Pressure-Sensitive / Solvent Free

50 yd

Transparent Synthetic

Permanent

1170

3 mil