MAXMETAL HD Aluminum Composite Panels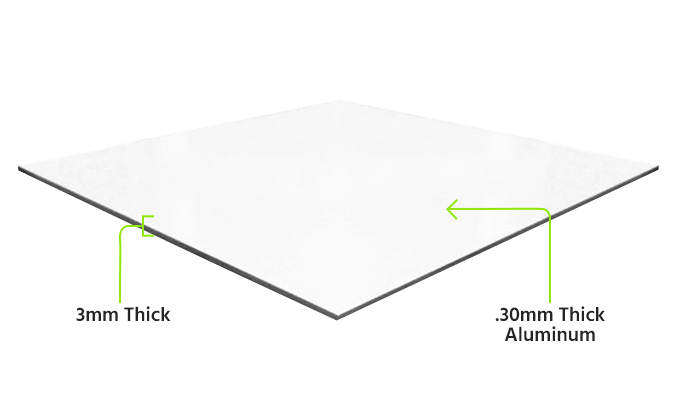 MAXMETAL HD is a heavy-duty ACP, or aluminum composite panel. Comprised of two, pre-painted .30mm aluminum panels and bonded to a solid polyethylene core, it is lighter and more durable than MDO and solid aluminum panels. MAXMETAL HD ACP panels are designed to offer more structural stability due to its thicker aluminum faces and are ideal for scored and bent applications and other architectural signage. MAXMETAL™ HD is pre-painted both sides and ready for vinyl, screen print or paint.
MAXMETAL™ HD also comes in a wide range of colours as well.
Key Features
ACP Panel with 3mm or 6mm overall thickness
Two 0.30mm aluminum panel faces
100% recycled polyethylene core
Pre-painted both sides
FHWA approved
Colour
Digital Substrate
Face Thickness
Finish
Material
Thickness
White, Black, Traffic Red/Yellow, Ultramarine Blue/Dark Green, Brushed Silver, Brushed Gold/Brushed Bronze, Silver, Mirrored Silver

Yes

.30 mm

Baked Enamel

Aluminum Two Sides with a Polyethylene Core