3M DG3 Reflective Sheeting Series 4080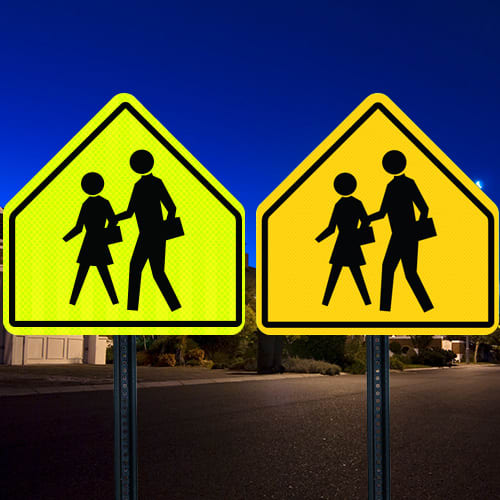 Adhesive Type:

Pressure-Sensitive, Solvent Free

Colour:

Colour-Fluorescent Yellow, Colour-Fluorescent Yellow Green

Colour Code:

Colour Code-4081, Colour Code-4083

Length:

50 yd

Mark:

SEM

Print Compatibility:

Screenprint

Reflective Level:

Diamond Grade Prismatic (DG3)

Reflective Type:

ASTM Type IX

Removability:

Permanent

Series:

4000

Thickness:

22 mil

Width:

36", 6", 24", 30", 48"
3M Diamond Grade™ DG Reflective Sheeting Series 4080 offers superior reflectivity at short and long distances, fluorescent for added visibility during dawn, daytime, dusk, and inclement weather. 4080 is the best solution for sign positions outside of primary headlight illumination. Meets ASTM D4956 Type IX, ASTM D4956 Type XI, ASTM D4956 Type XI, CWZ specifications.
Prismatic sheeting manufacturing results in lines being present in the product
Key Features
Diamond Grade DG3 Reflective Sheeting
Efficient full cube retroreflective vinyl cover
Dawn, daytime, dusk, weather visibility
Up to 10-year durability
Digital & screen printable
Adhesive Type
Durability
Film Type
Reflective Level
Reflectivity Type
Removability
Series
Thickness
Pressure-Sensitive

10 years

Opaque & Reflective

Diamond Grade Prismatic (DG3)

ASTM Type XI

Permanent

4000

22 mil