Royal Sovereign RET-2502 Electric Trimmer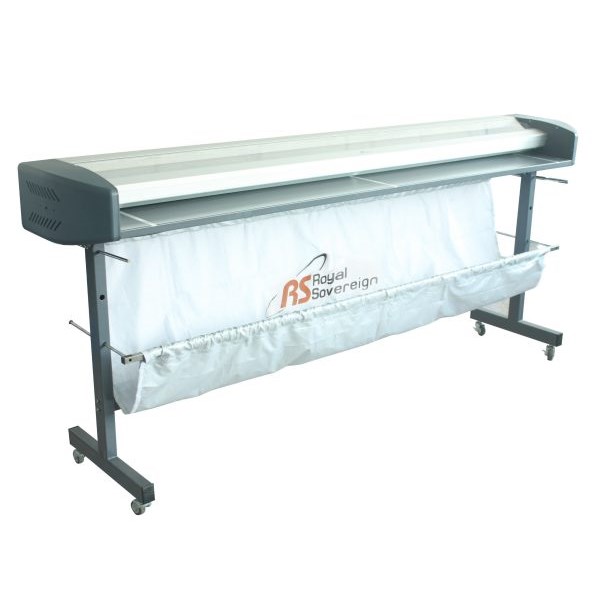 Blade Type:

Self-Sharpening Rotary Blade

Cut Speed-Maximum:

6.6 ft/sec.

Cut Thickness-Maximum:

0.8mm

Cut Width-Maximum:

98"

Cutter Type:

Electric Trimmer with Foot Pedal

Cutting Head:

Bi-Directional Cutting Head

Dimensions:

127" x 20" x 40"

Optional Accessories:

Feed Roll Holder
RET-2502 is the quick and efficient addition to post print needs. The open back design allows for large prints to pass through while the convenient waste catcher ensures trimmings are collected for easy disposal.
Optimal Trimming Width 98"" trimming width for large graphics and prints
Easy Clean Up the waste catcher ensures trimmings are collected and easily disposed of
Hands Free Activation a standard foot pedal provides quick activation
Rotary Blade includes a bi-directional self-sharpening rotary blade
Recommended Materials and Size Canvas (20mil), Laminate (15mil), Lexan (10mil), Paper (30mil), Styrene (10mil) and Vinyl (20mil)
Blade Type
Cut Width-Maximum
Cutter Type
Cutting Head
Dimensions
Optional Accessories
Cut Thickness-Maximum
Cut Speed-Maximum
Self-Sharpening Rotary Blade
98"
Electric Trimmer with Foot Pedal
Bi-Directional Cutting Head
127" x 20" x 40"
Feed Roll Holder
0.8mm
6.6 ft/sec.