Royal Sovereign RSC-1651LSH Laminator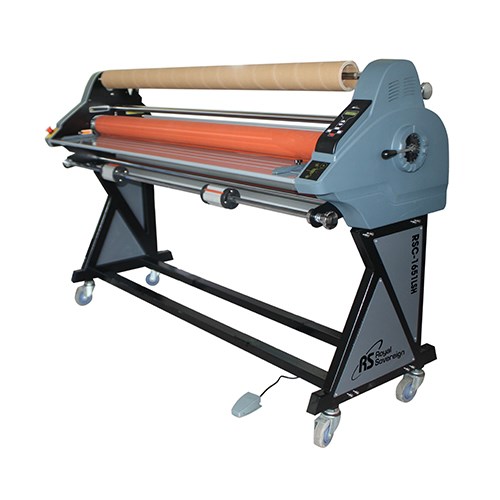 Laminating Type:

Heat Assist

Media Thickness-Maximum:

10 mil

Roller Heating:

Single (Top)

Roller Temp-Maximum:

122°F (50°C)

Size:

65"
The RSC-1651LSH gives the added feature of a heat assist top lamination roller. The heat assist roller helps activate the adhesive of pressure sensitive laminates for a smooth clear finish and shorter laminate cure times. Combine this laminator with a wide format inkjet printer to provide endless finishing solutions.
Easy To Use digital controls on front and stylish rear remote and foot pedal
Idler Bars add tension and help to eliminate wrinkling while laminating
Sturdy frame construction with double cross bar
Quick Notch system for gap adjustment and easy webbing
Heat Assist to help reduce "silvering"
Laminating Type
Media Thickness-Maximum
Roller Heating
Roller Temp-Maximum
Size
Heat Assist
10 mil
Single (Top)
122°F (50°C)
65"