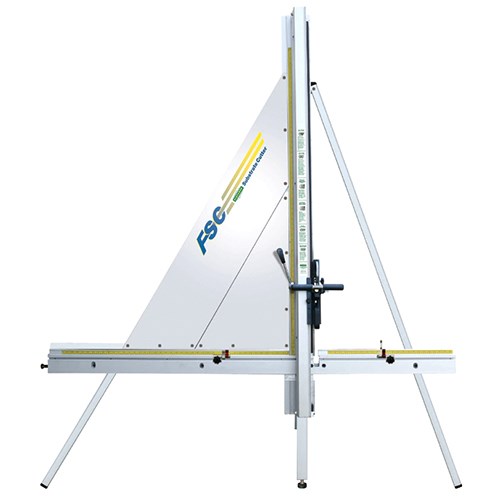 Blade Type:

ACM Cutting Wheel/ Acrylic Scoring Blade/ Aluminum Cutting Wheel/ FSC Blades

Cut Width-Maximum:

65 "

Cutter Type:

Sight Laser Line/ Vertical Substrate Cutter/ Wall-mount or Free Standing

Cutting Head:

5 Interchangable Cutting Heads/ Cast Aluminum/ Twin Handle

Dimensions:

80" x 100" (wall mount)/ 80" x 92" (stand mount)
Versatile FSC™ Multi-Material Cutter
Features an interchangeable cutting head design ensuring that this machine will never become obsolete, as Fletcher upgrades its blades to match new substrates as they enter the market. The FSC cuts aluminum composite and aluminum sheet materials, debris-free, enabling you to place it in the same work area as your dust-sensitive printing device.
Interchangeable Cutting Head Technology
Cuts clean, debris-free, no secondary processing
Includes Laser Sight Line Cutting Guide
Mounts on wall or free-standing
V-Groove CuttingFine adjustment increments for precise depth control
Has the ability of cutting aluminum sheets up to .063" in a single pass
Blade Type
Cut Width-Maximum
Cutter Type
Cutting Head
Dimensions
ACM Cutting Wheel/ Acrylic Scoring Blade/ Aluminum Cutting Wheel/ FSC Blades
65 "
Sight Laser Line/ Vertical Substrate Cutter/ Wall-mount or Free Standing
5 Interchangable Cutting Heads/ Cast Aluminum/ Twin Handle
80" x 100" (wall mount)/ 80" x 92" (stand mount)