Summa SummaCut D140 Plotter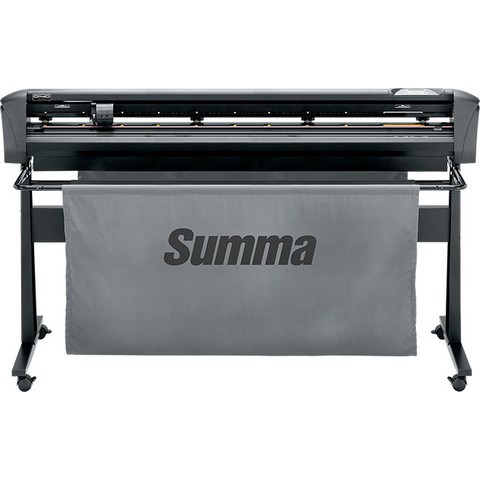 Cut Speed-Maximum:

44 in/s

Cut Type:

Drag-Knife with TurboCut & Tangential modes

Cut Width-Maximum:

53.1"

Cutting Force:

0-400 gf

Display Panel:

Intuitive Control Panel

Size:

54"

Software:

WinPlot
Where performance meets value
Advanced S-Class cutting plotters, with OPOS-X technology, is integrated into a newly designed drag-knife cutting head. The SummaCut® Series is capable of reading registration marks for contour cutting; not only on standard materials but also on refective, holographic or mirrored materials, as well as through the many different types of laminates being used today. The SummaCut® Series features highly complex algorithms to compensate for any deformation of the print, using the world's most reliable sensor technology; this makes SummaCut® a winning contour cutter for any sign or print shop.
Intuitive control panel
OPOS-X contour cutting
High-speed cut head
Intelligent media system
44 IPS cutting speed
400 grams of down force
Cut Speed-Maximum
Cut Type
Cut Width-Maximum
Cutting Force
Display Panel
Size
Software
44 in/s
Drag-Knife with TurboCut & Tangential modes
53.1"
0-400 gf
Intuitive Control Panel
54"
WinPlot