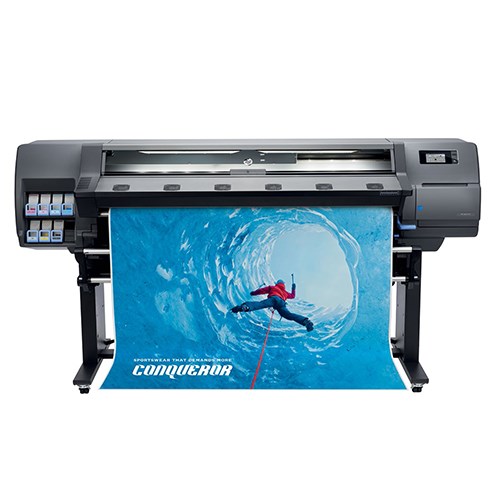 Ink Cartridge Size:

775 mL

Ink Configuration:

C,M,Y,K,LC,LM,Optimizer

Ink Series:

HP 831A

Ink Type:

Latex

Media Handling:

Automatic Media Cutter, Roll Feed, Take-Up Reel (optional)

Media Roll Size:

10 - 54"

Media Roll Weight:

55 lb

Optional Accessories:

2" Spindle, 3" Spindle, Take Up Reel, User Maintenance Kit

Resolution-Maximum:

1200 x 1200 dpi

Size:

54"

Software:

FlexiPrint HP Edition Included

Speed-Maximum:

517 sqft/hr

Speed-Quality:

129 sqft/hr
Enter into HP Latex Sign & Display with this compact printer
Expand into a versatile range of high-quality, durable applications with the affordable HP Latex 315 Printer. With a compact design, it is ideal for smaller workspaces.
54" roll width | Online training | Printing software included
Automatic maintenance
Easily replace ink cartridges and printheads
Online operator training
HP Latex Mobile App
Inks included
Ink Cartridge Size
Ink Type
Media Handling
Media Roll Size
Media Roll Weight
Resolution-Maximum
Size
Speed-Maximum
Speed-Quality
Ink Configuration
Ink Series
Software
Optional Accessories
775 mL
Latex
Automatic Media Cutter, Roll Feed, Take-Up Reel (optional)
10 - 54"
55 lb
1200 x 1200 dpi
54"
517 sqft/hr
129 sqft/hr
C,M,Y,K,LC,LM,Optimizer
HP 831A
FlexiPrint HP Edition Included
2" Spindle, 3" Spindle, Take Up Reel, User Maintenance Kit