Summa S Class 2 D160 Plotter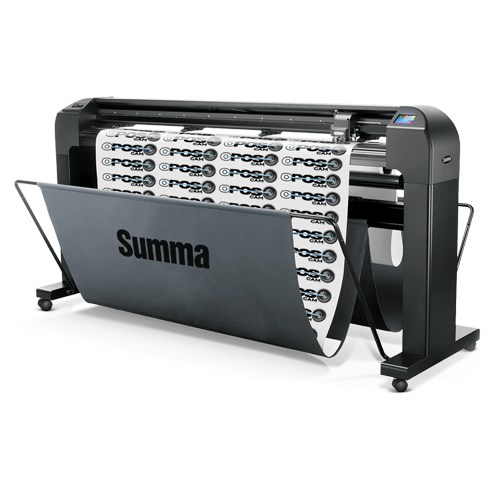 Cut Speed-Maximum:

56 in/s

Cut Type:

Drag-Knife

Cut Width-Maximum:

62.2"

Cutting Force:

0-400 gf

Display Panel:

Vibrant Color Touch Screen

Size:

64"

Software:

WinPlot
Contour cutting at its best
Advanced vinyl and contour cutters for high-volume media and digital print shops adds faster cutting, longer repeatability, Ethernet connectivity, optional motorized take up system and optional vinyl rack. High-speed Drag knife model (D Series). Summa's S2 D Series cuts vinyl, polyester, reflective, sand-blast resist, precision-printed contour cut images and more.
40 ft Guaranteed Repeatability
164 ft Guaranteed Tracking
400 Grams of down force
56 IPS Cutting speed
OPOS X Contour cutting
Cut down to 1/8"
Cut up to 30 mils in thickness
Barcode Automation
Triple servo motors
Extended Cutting Mode
FlexCut
Cut Speed-Maximum
Cut Type
Cut Width-Maximum
Cutting Force
Display Panel
Size
Software
56 in/s
Drag-Knife
62.2"
0-400 gf
Vibrant Color Touch Screen
64"
WinPlot