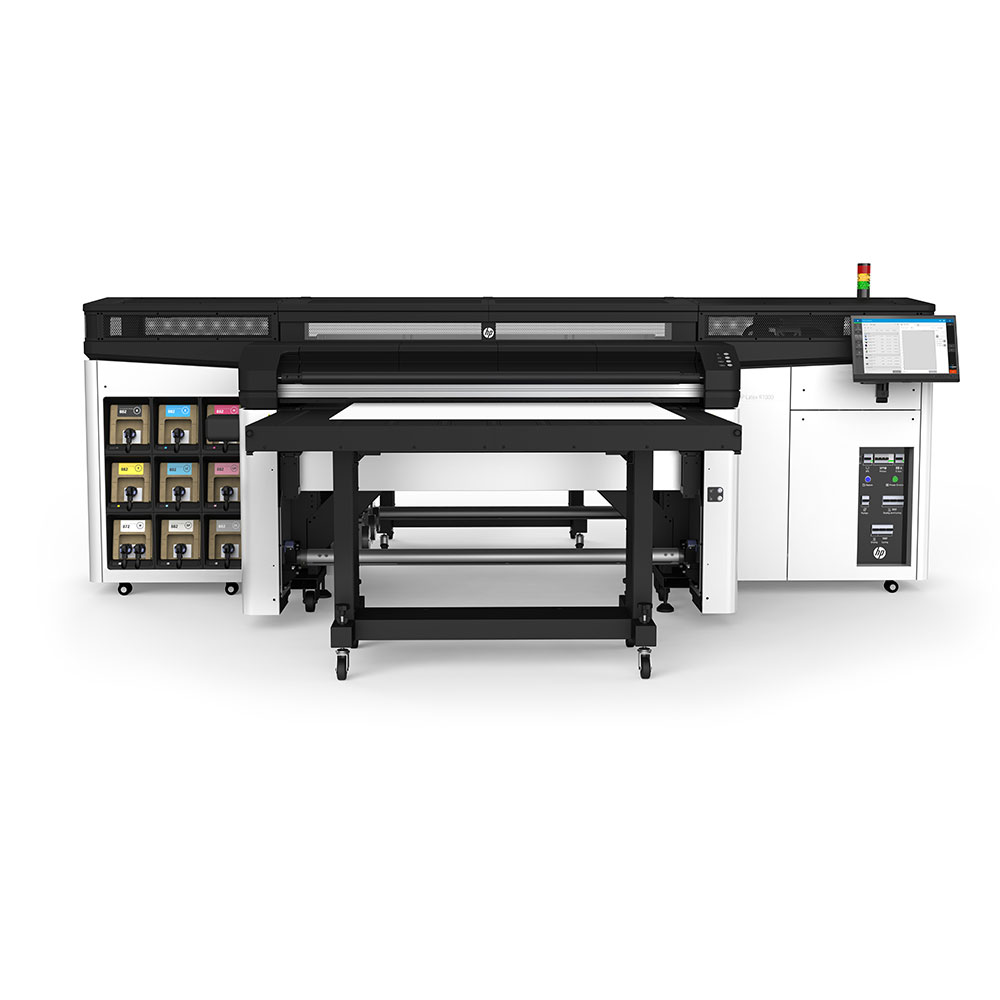 Unprecedented quality on rigid & flexible media
Automatic, unattended printhead cleaning
Intuitive touch screen interface
Easy media load & advance
The Latex R1000 Printer is the only true hybrid printing solution - equally strong in both rigid and flexible media. Combined with new, fully flexible HP Latex inks, the R1000 delivers unprecedented quality. An automatic and unattended printhead cleaning process helps maintain high-quality prints, and a vacuum belt drive offers easy loading and accurate media advancing.
Email: hplatex@grimco.com for monthly webinar info.
Ink Cartridge Size
Ink Configuration
Ink Series
Ink Type
Media Handling
Media Roll Size
Media Thickness-Maximum
Optional Accessories
Resolution-Maximum
Rigid Media Size
Rigid Media Weight
Size
Speed-Maximum
Speed-Quality
3L

C, M, Y, K, LC, LM, Optimizer
Overcoat

HP 872

Latex

Flatbed
Roll Feed (Optional)
Sheet Feed

64"

2"

Roll Holder
Roll Printing Kit
White Ink Upgrade Kit

1200 x 1200 dpi

64" x 48"

150 lb

166" x 80" x 69"

322 ft2/hr

172 ft2/hr