HP Latex 700 Large Format Printer - 64"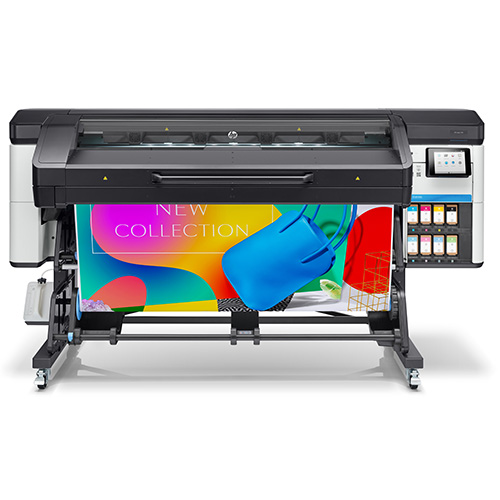 64" Large format latex printer
1L HP 832 Latex inks
Deliver vivid colors at high speeds
Fast saturated color up to 334 ft2/hr
HP 836 Printheads
Fast & easy spindle-less media loading
The all-new HP 700 & 800 Series is coming soon and expected to ship by early April, 2021.
Win the high-value jobs you are after
Deliver vivid colors at high speed and get striking contrast using pure blacks.
Expect reliable, sharp 4-point text with HP Latex printheads featuring 10-picoliter ink drops.
Choose from a wide application range covering banners, textiles, poster paper, canvas, wallpaper, and vinyl.
Beat your deadlines with smart, efficient printing
Fast saturated color up to 334 ft²/hr outdoor, 226 ft²/hr indoor.
Control print operations virtually anytime, anywhere with HP PrintOS tools, and grow with HP Learn trainings.
Work fast processing reprints and multi-copy jobs with a smart front panel, and store up to 100 jobs.
Enjoy fast and easy spindle-less loading and media access for rolls up to 121 lb (55 kg).
Includes Onyx Go Plus software with 1 year subscription
Sharpen your sustainability edge with HP Latex
Innovative water-based HP Latex Inks—no HAPs, no required hazard warning labels, and odorless prints.
Zero landfill—local outer carton recycling, free take-back of inner ink bag/printhead, HP Planet Partners.
Choose from a wide range of compatible eco-conscious media.
HP Latex prints are recyclable, returnable, or nonhazardous and safe for disposal.
Ink Cartridge Size
Ink Series
Ink Type
Media Handling
Media Roll Size
Media Roll Weight
Optional Accessories
Resolution-Maximum
Size
Software
Speed-Maximum
Speed-Quality
Warranty
1 L

HP Latex 832

Latex

Roll-to-Roll

64"

121 lbs

Ink Collector Foams Kit
Media Loading Accessory
Textile Kit Accessory
User Maintenance Kit
Wiper Roller

1200x1200 dpi

101.7 x 33.6 x 55.2 "

1130 sqft/hr

183 sqft/hr

1 Year