For most companies, the fear of making bold statements is ever looming. They have to do things such as promoting a specific detail like the white point of their LED while ignoring that they are twice the price or far less efficient. With
HanleyLED
there is no hiding, these LEDs are a cut above the rest and here are five reasons this is true.
High Quality

100% of our LEDs are tested over 39 times by trained professionals to ensure that each LED is up to our high standards. As well we manufacture using only premium components to guarantee high quality and long-lasting life.

High Efficiency

With our new PhoenixNRG Series, we were able to create a family of modules and light bars that has a whopping 170 lm/watt. These new modules are producing a high lumen output while not pulling much wattage. This feature means our signs are brighter using fewer power supplies. It not only saves our customers time but money as well.

Average Savings of 1 Power Supply Per Sign!

Using HanleyLED products will reduce at least one power supply from each sign. Reducing one power supply per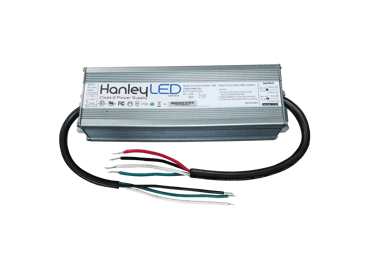 job may not sound like huge savings initially, but for a sign shop doing 30 projects in a month that can
translate into hundreds of dollars in savings per month. If that same sign shop does hundreds of jobs per
year that can quickly add up to thousands in savings! Not to mention they are saving time on their installation by not having to wire up as many modules to another power supply. So the customer is saving twice! Once with the cost of the power supply and then again on labor!

Tier 1 Product

HanleyLED as a Tier 1 product means you're not going to find us on Amazon. We sell directly to our customer, which means we can pass on significant savings to the customer by eliminating the middleman. This is truly where the Grimco/Hanley relationship comes into to play. Grimco is a B2B style business, and our customers respect and appreciate that we will not sell directly to the end-user if they are not a qualified sign shop. We provide a high-quality product for high-quality customers.

Affordability

When most companies say affordability, they mean cheaper. When HanleyLED says it we mean value. HanleyLED is a high quality, high efficiency, and tier-one product all for a price well below what you expect.
Find out what you have been missing today.