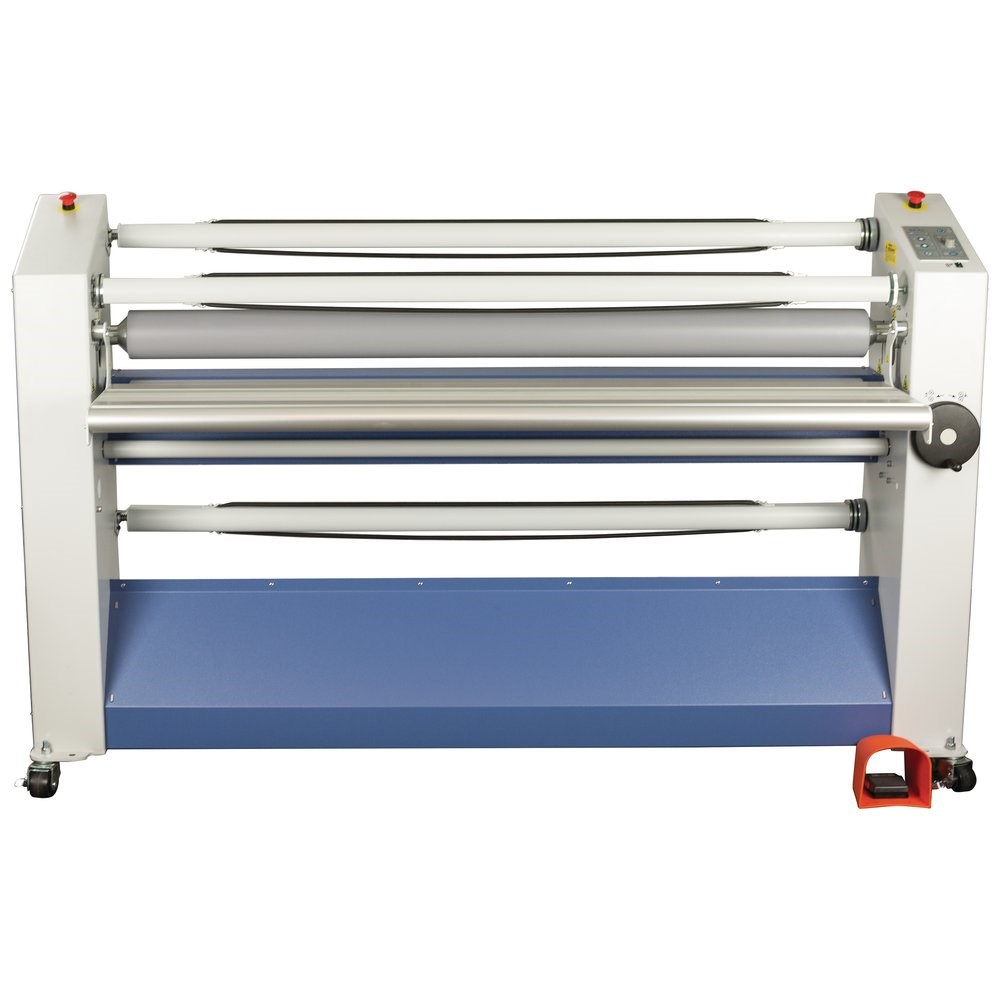 Laminating Type:

Heat Assist

Media Roll Weight:

85 lb

Media Thickness-Maximum:

2"

Roller Heating:

Single (Top)

Roller Temp-Maximum:

104°F (40°C)

Size:

61"
The SEAL 62 Base is ideal for mounting and laminating pressure-sensitive graphics up to 61", this machine represents a flexible package at an affordable price - without compromising its functionality. Equipped with adjustable pressure and speed settings for maximum versatility and a 2" nip opening to cover a wide range of substrates. The SEAL 62 Base is easy- to-us, and will deliver genuine flexibility and high performance levels for the small to medium sized user.
Heat assisted top roller for superb lamination performance
Easy to use ergonomic control panel
61" working width to handle a wide range of media
Adjustable pressure and speed settings with maximum operating speed of 16.4'/minute
2" nip with manual adjustment
Auto-grip shafts for user friendly webbing
Swing-up feed table to facilitate easy set up
Foot switch for hands free operation
Ideal for producing a wide variety of display graphics such as: rigid indoor displays, backlit displays, pop-up displays, roll-up displays and floor graphics
Laminating Type
Media Roll Weight
Media Thickness-Maximum
Roller Heating
Roller Temp-Maximum
Size
Heat Assist
85 lb
2"
Single (Top)
104°F (40°C)
61"